Deadline until next deadline
0
0
:
0
0
:
0
0
:
0
0
Monday, May 30th 2022
ORDER ONLINE
Choose your meals to enjoy for the week from our weekly rotating menu. With no minimum order or subscription requirements, it couldn't be easier!
PICK UP / DELIVERY
Choose to pickup from 1 of our convenient pickup locations or local community partners OR have the meals delivered right to your home or office.
EAT & ENJOY
All our meals are prepared fresh, locally, in house with zero preservatives! Simply reheat (typically in microwave) if desired, for 2-3 minutes.
How Do I Order?
Easy 🙂 Simply start adding meals to your cart by shopping the weekly rotating menu HERE! OR if you'd like to bundle and save, build yourself one of our MEAL PACKS. Remember, you're ordering food for the WEEK! You'll select your pickup/delivery day at checkout.
Will I Lose Weight?
Our meals are macro-balanced and perfectly portioned to help you lose weight! Obviously, we cannot guarantee anything specific. (legal stuff) But the honest truth is, we hand-craft our meals with super-clean, nutritious, ingredients and do not add any preservatives. You can bet that our calorie counts are lower, than any other meal made out you've ever had! If you're looking to lose weight, you're in the right place. The more you order, the more likely you are to lose weight and stay on track with your diet. 
Can You Guide Me?
Definitely. We know it can be tricky if you're just getting started. Give us a call or send us an email and one of our Wellness Experts will help you to find the right meals and weekly menu for you! We're available Monday-Sunday 10am-9pm to answer any of your questions.
What is Vacuum Sealing?
We currently offer two ways to "package" our meals. You can opt for the standard lid — easy to open and close, great for re-use, or Vacuum Seal — where we place your microwave safe tray in a food-safe pouch and vacuum the O2 out so the meals stay fresher in the fridge! When ordering for the week, many people opt to have half their meals lidded, and half vacuum sealed.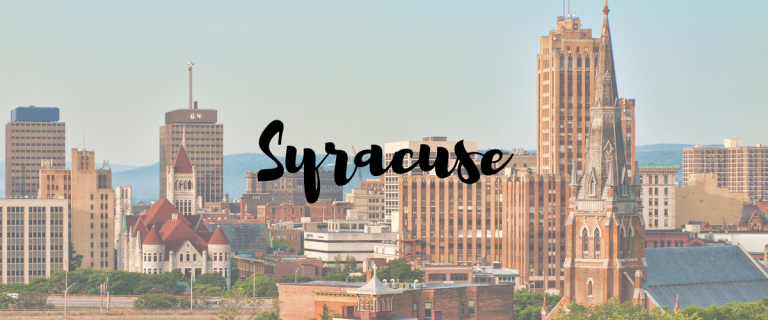 Service Areas
Enter your zip code below to see if we service your city/town! For a full list of our delivery areas, click
HERE
. For a full list of our current pickup location, click
HERE
Delivery Areas
Congratulations we are able to service your zip code! We either have a pickup location in your area, or can deliver/ship to you! Check out our menu to see some of our customer favorites and newest meals to start your order today.
Delivery Areas
Unfortunately We do not Deliver to [00000]. Please enter your email below and we will notify you when we start shipping to your zip code.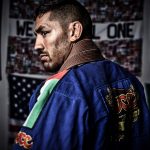 As an MMA fighter and personal trainer, I am always recommending these meals to my clients. It's so convenient when you're on the go like me, and I can trust that Alex keeps the macros nice and tight, especially when I'm preparing for a fight.
This is so convenient and we are so grateful to have this service in our town! If you don't love cooking or your just sick of doing it every. single. day… I highly recommend!
Just picked up my second week of meal prep. So far my favorites so far are the pork chops, steak stir fry and now the burrito bowl! Everything has been great and it's real food!!!! I'm an under eater although I don't look it as my metabolism is super slow. Alex is helping me lose weight for surgery so for those of you reading this that can't cook for yourselves due to medical issues get a hold of her!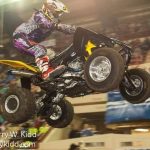 Everyone needs meal prep! I work long hours at my collision shop, and without these meals, I end up eating cereal or fast food every day. I don't want to! I just don't have time to do anything else. Do yourself a favor, take 5 minutes and place your order for the week. You'll be thanking yourself when you're hungry!

5 Star service from Chef Alex! Boss Meal Prep delivers the freshest service. I tried TrifectaNutrition before Boss Meal Prep. The difference is night and day. I order meals weekly. If there's a problem I get a text days before from Alex that tells me what she's doing to fix it. If I'm not home she's able to drop it off anyway. A lot of folks are cooking tasty food. Quality service is rare. And the service from Boss Meal Prep is the best.
My doctor was surprised to see that during 2020, when I theoretically should have gained weight sitting at my computer at home working most of the day, I actually lost weight! It's definitely because I started eating Boss Meal Prep.
I've been on crutches the last 2 months from an ankle injury, unable to exercise. So at a time when I theoretically should have GAINED weight, I actually LOST weight thanks to Boss Meal Prep!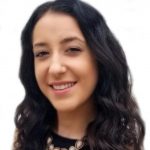 This meal prep service has been a God send!!The meals are so fresh and delicious! I can't stop saying anything but amazing things. This has really helped me stay on track with my fitness goals. The meals are healthy and macro friendly. Alex is so amazing and she really puts her heart and soul into these meals. This is my second month doing my meal prep orders and I have loved every second of it. Don't hesitate to order from Boss Meals. It won't let you down at all!
I'm down 29 pounds since I've started!! I am so excited that Alex shares her talents with me, she cooks amazingly delicious and healthy foods for me every week! From Pancakes to Waldorf Salad and everything in between are so Tastey! I'm down 29 pounds since I began with her Service, I order 21 meals every week! I highly recommend Boss Meal Prep!
This is the best thing I've EVER DONE for my health. I swear to God this is such a convenience and diet saver. BOSS MEAL PREP is a game changer. Highly recommend!
Dining Out

Cooking

Time

Dining Out

Cooking

Time

Cost

Dining Out

Cooking

Cost

Effort

Dining Out

Cooking

Effort

Travel time, parking, wait time, meal prep and service

Planning, shopping, preparation and cook time

Chef curated meals delivered to your door