To all our wonderful clients, friends, and family:
We are giving you advanced notice that we will be closed and out of the office/kitchen from October 26th (Tuesday) to November 2nd (the following Tuesday).
That is only one pickup/delivery day!
We are heading out of town for some conferences, seminars and training that will help us serve you better!
Important Dates
Monday, 10/25: pickup/delivery as usual
Tuesday, 10/26: Tuesday, 11/2: out of office/kitchen
Monday, 11/1: no pickup/delivery
Thursday, 11/4: next meal ordering deadline
Monday, 11/8: next pickup/delivery date
The only Monday that we will be closed on is Monday, November 1st.
What to Eat During Closing
We recommend you stack up some meal prep. Here's how:
Order extra meal prep the week before we close, and opt to the extra meals vacuum sealed. You can pop those vacuum sealed meals in the freezer for safe keeping until you're ready to pull them out during our closed week.
We do not recommend freezing any salads. Defrosted soggy lettuce is gross.
To reheat: simply add another minute-ish on the microwave if reheating from frozen instead of fresh OR you can pull out and leave in your fridge to thaw overnight, then reheat as usual.
If you have a subscription, you can simply adjust the "meal quantity" pictured below for that one week. After that order runs, just adjust your order back down to the usual number 🙂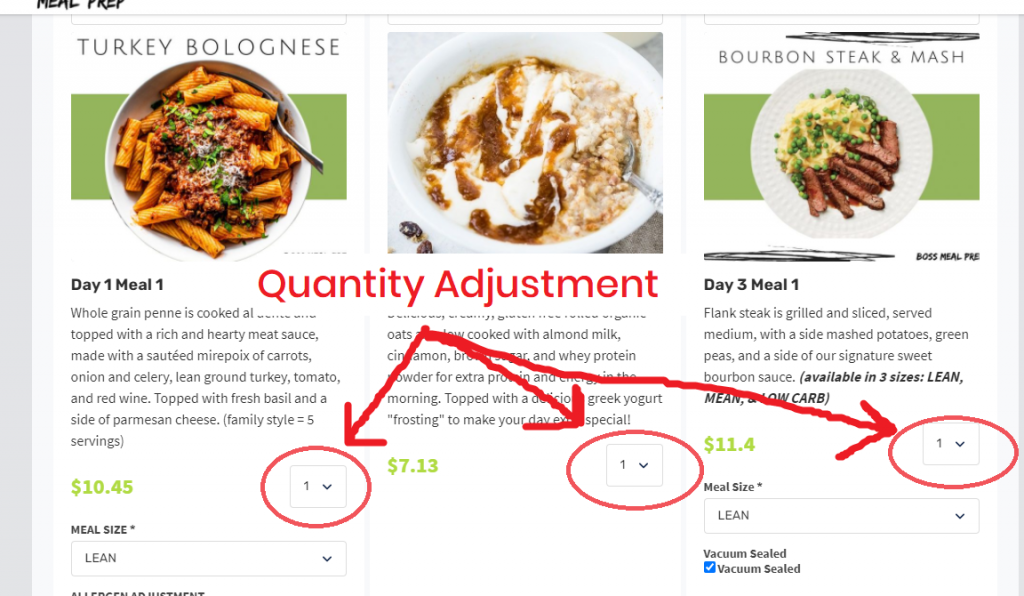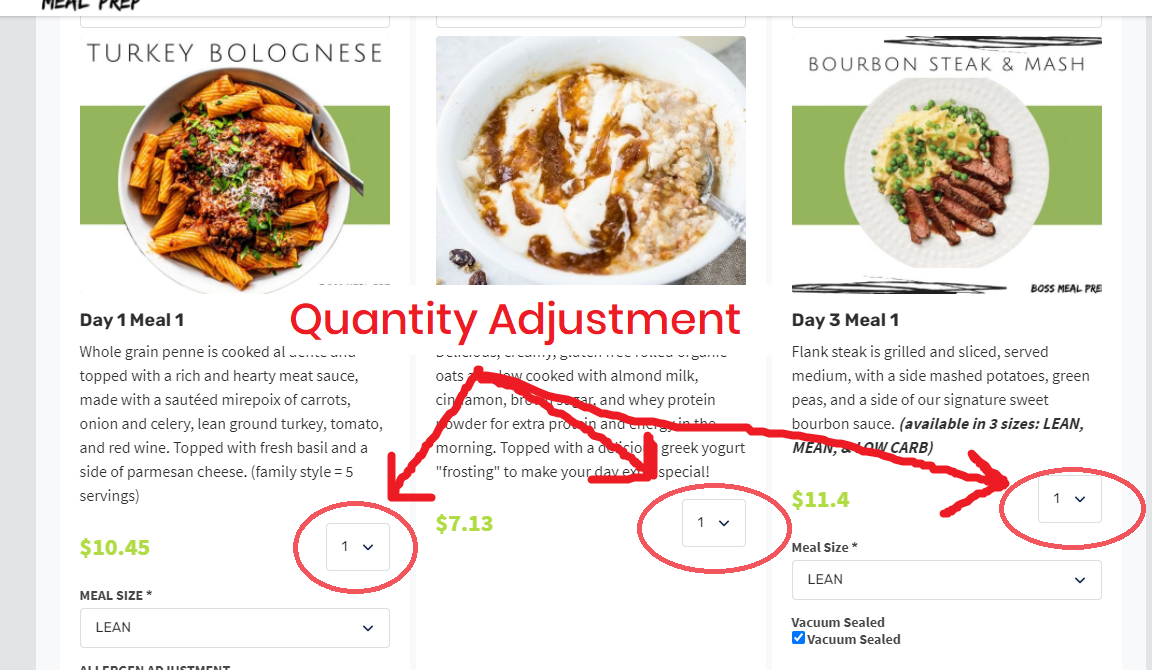 Subscriptions
We will pause all active subscriptions for the week we are closed, so you will not be charged!
Wednesday, 10/27: no subscription orders will process
We will reactivate only the subscriptions we paused, for the following week's orders.
Wednesday, 11/3: subscription orders will process
Any meals you select in your account after 10/25 and before 11/3 will be saved, and when your subscription is reactivated for 11/8 pickup/delivery, those are the meals you will receive. While your account is paused, you can still go in and update/change your meal choices.
Regular Orders
Our software development team will be notified of our closure, and will adjust the calendar on the website so that 11/1 is unavailable for pickup/delivery selection at checkout. Any order placed after 10/25 will be filled for 11/8 pickup/delivery.
Contact Info
We will be out of office — meaning we may not be able to answer emails or phone calls during that time. If we are able to, we will do our best to get back to everyone as soon as possible.
However, should there be an emergency (not sure what that would be in the meal prep world — but just to be safe!) you can reach Alex directly at (315) 257-6030. If we do not pick up right away — please leave a voice message or send a text message, so we know it's important, and we will return your call/text as soon as humanly possible.
💛 Chef Alex and the team